Richard Calderon, PhD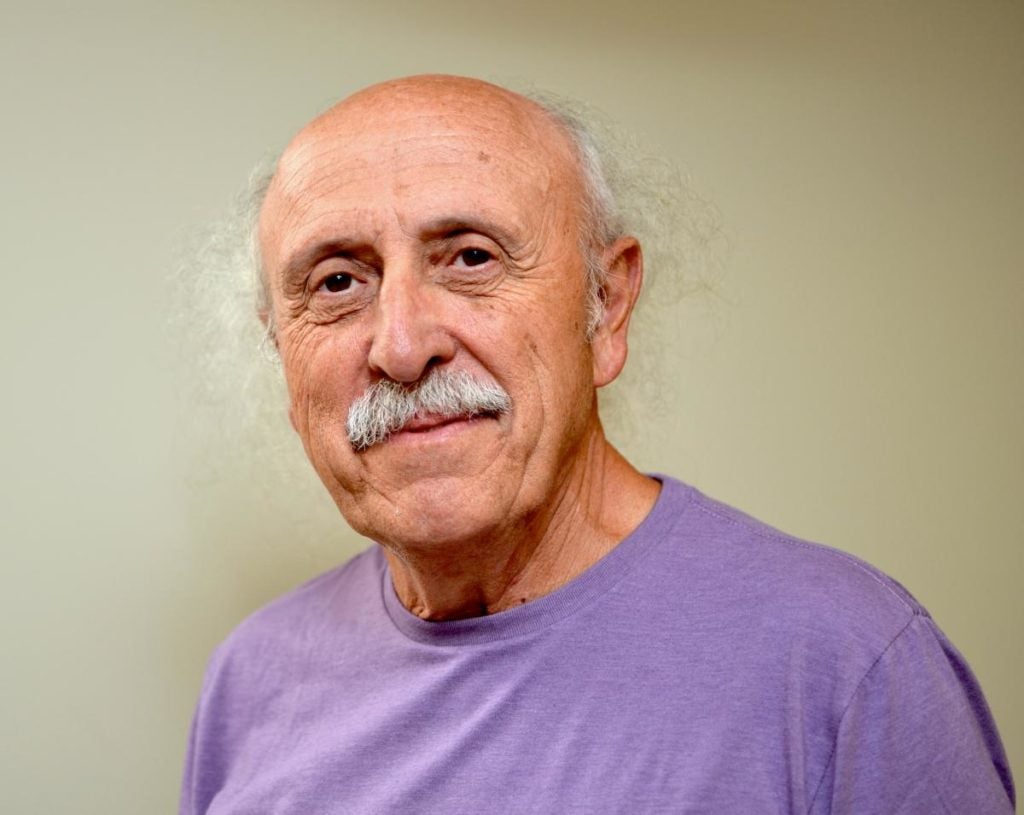 Professor and Chair
Department of Microbiology and Immunology
Georgetown University Medical Center
SE312 Med Dent Building, Box 571440
3900 Reservoir Road, NW
Washington, DC 20057
Phone: 202 687-1137
FAX: 202 687-1800
calderor@georgetown.edu
Research Interests
Pathogenesis of human yeast infections, molecular pathogenesis
Research Summary
The long-term objective of the research is to identify targets in human pathogenic fungi that can be exploited in drug discovery. Our research was initiated by the availability of genomic libraries of Candida albicans and Aspergillus fumigatus that allowed for the selection of potential targets based upon specificity (the gene or gene product is not found in mammalian cells) as well as the importance of the gene or gene products in growth and virulence of these organisms. Both of these fungi were chosen for study because they cause life-threatening diseases in humans. Candidiasis is, for example, the fourth most common nosocomial disease in the US. By genomic mining, we decided upon studying the functions of genes that encode two-component signal transduction proteins that are found only in bacteria and fungi (histidine kinase, Chk1p, and Ssk1p, response regulator protein). Strains of C. albicans deleted in Chk1p are unable to cause invasive disease in a murine model of candidiasis and are more readily killed by human neutrophils. At the biochemical level, we observed that the gene-deleted strain has an altered cell wall in both glucan and mannan polysaccharide. The Ssk1 protein is also required for virulence and provides an adaptive function for the organism during peroxide stress. The ssk1 mutant is more sensitive also to human neutrophil killing. Our work continues with these genes as we hope to develop HTP assays to screen natural product libraries for active drugs.
Representative Publications
Cho, T., M. Toyoda, M. Sudoh, Y. Nakashima., R. Calderon, & H. Kaminishi. 2003. CaMsi3p, a novel heat shock protein [HSP70] of Candida albicans interacts with a growth regulatory protein [Cgr1p] of Candida albicans. Yeast [in press].
Kruppa, M., T. Goins, J. Cutler, D. Lowman, D. Williams, N. Chauhan, V. Menon, P. Singh, D. Li, & R. Calderon. 2003. The role of the Candida albicans histidine kinase [CHK1] gene in the regulation of cell wall mannan and glucan synthesis. FEMS Yeast Res. [in press].
Li, D. J. Bernhardt, and R. Calderon. 2002. Temporal expression of the Candidia albicans genes CHK1 and CSSK1, adherence and morphogenesis in a model of reconstituted human esophageal epithelial candidiasis. Infect. Immun. 70:1558-1565.
Torosantucci, A., P. Chiani, F. DeBernardis, A. Cassone, J. Calera, & R. Calderon. 2002. Deletion of the two-component histidine kinase gene [CHK1] of Candida albicans contributes to enhanced growth inhibition and killing by human neutrophils in vitro. Infect. Immun. 70:985-987.
Bernhardt, J, D. Herman, M. Sheridan, and R. Calderon. 2001. Adherence and invasion studies of Candida albicans strains utilizing in vitro models of esophageal candidiasis. J. Infect. Dis. 184:1170-1175.
Calderon, R.A., and W.A. Fonzi. 2001. Virulence factors of Candida albicans. Trends Microbiol. 9:327-335.